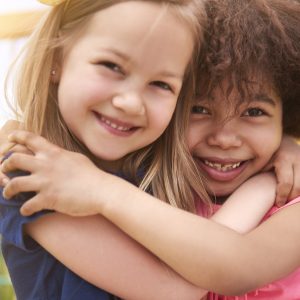 COVID-19 INFORMATION
Information for Gumedia Preschool's Families and Faculty
Gumedia Preschool's top priority is and will always be to upholding our commitment to maintaining a safe and healthy school environment for your child. We understand and share the continued concern about COVID-19 and its effects on your families and the larger community. We want to provide you with information you need to might help you make the best decisions for yourself and your loved ones.
We must work together to get through this dire situation and remain focused on doing the right things to keep all our children, families, and the faculty member safe in our preschool.
Gumedia Preschool is grateful for your continued trust, support, and confidence!
SCHOOL OPERATIONS
Gumedia Nutritional Sciences School is following the guidance and directives from state and local government and our local health department to make a variety of decisions about our preschool including how to open and to how to remain open safely. Gumedia Preschool has rigorous health and safety protocols. Additionally, we are reinforcing CDC-recommended preventative measures, which we describe below.
We wish to keep our space as clean and germ- free as possible to maintain the health and safety of our children, families and faculty.
Some of our new policies and procedures include:
FACE COVERINGS
A face covering / mask is required for ALL employees. Face screens are encouraged. Please help your child become familiar with the idea that wearing a face covering helps to prevent the spread of the virus. We want to not only protect ourselves from the virus but also protect the community, friends, and family. Additionally, by seeing their teacher wear a mask, the teacher helps model safe behavior.
DROP-OFF AND PICK-UP PROCEDURES
Only guardians listed on the authorized pick up and drop off directory for that child will be allowed to drop off and pick up the child. Staff may request the guardian's identification to ensure the safety of the child. Our administration will conduct a quick health screening to ensure your child does not have a fever above 100.4 degrees Fahrenheit or symptoms of a communicable or respiratory disease for example COVID19. Our routines for drop-off and pick-up are designed to ensure everyone in our preschool stays healthy and safe. Please be mindful of keeping a six-foot distance from others during drop-off and pick-up.
KEEPING AREAS CLEAN
Our teachers will implement a rigorous cleaning routine, and all frequently touched surfaces and objects will be sanitized regularly throughout the day. These include, but are not limited to, all learning materials, playground structures, light switches, and door handles.
FOOD PREP PROCEDURES
Teachers will continue to wear gloves while helping children with snack times and lunch. We will discontinue family-style servings at snack time. The teachers will serve children individually.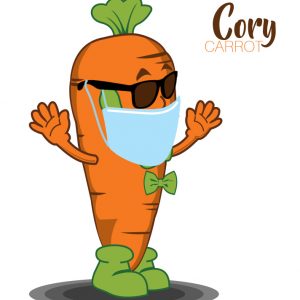 WHAT SHOULD I DO IF MY CHILD IS SICK OR A FAMILY MEMBER HAS BEEN DIAGNOSED WITH COVID-19?
For the safety of children, families and faculty at Gumedia Nutritional Sciences School, ANYONE WHO IS ILL MUST STAY HOME. If you or a loved one has been diagnosed with COVID19, immediately alert us, and stay home. Please follow the CDC's recommendations if you are feeling unwell or if you have been diagnosed with COVID-19.